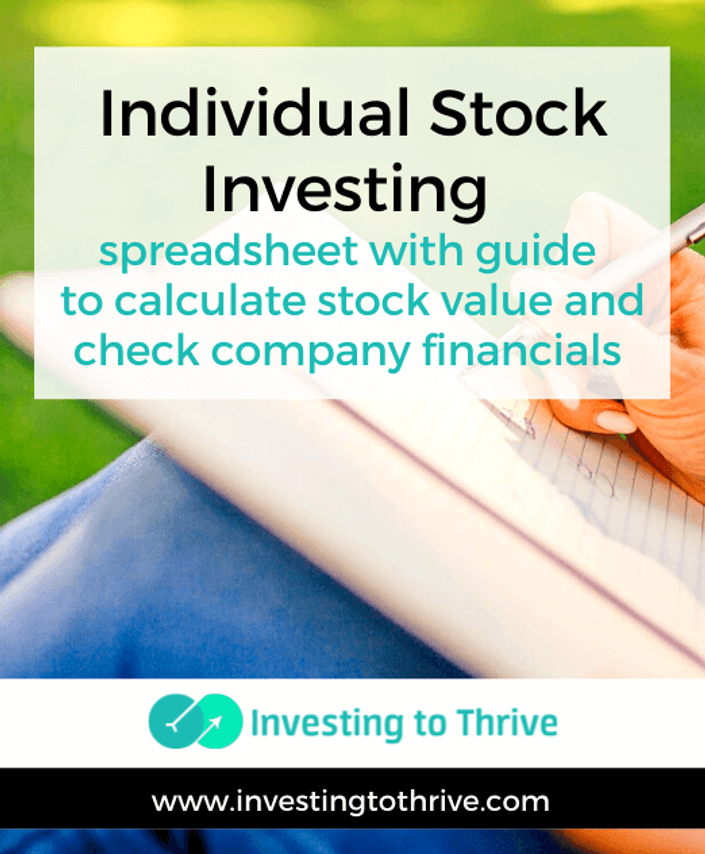 Stock Valuation and Sanity Check Spreadsheet
a simple-to-use framework for establishing the value of an individual stock and reviewing financials
Are you interested in individual stock investing? Are you excited about a particular company? Do you want to know more about its financials before you invest? Would you like to estimate its value before you start buying its stock? If yes, then this spreadsheet and course is for you.
In this course, I'll show you how to gather key information, analyze finances, review past performance, and determine total and per-share values for your favorite companies.
I want you to balance your excitement about a company with real-world financial realities. My goal is to help you apply what you know already about a specific business or industry to evaluating financial information – doing a quick sanity check and figuring a reasonable price to pay for a company's stock.
This process may help you:
Avoid losing money on unworthy investments
Avoid losing money by paying too much for a company
Make money by buying shares at a reasonable price
Stay calm during market downturns because you're not dependent on others' opinions about the value of a company
The spreadsheet is developed based on my research and years of real-world investing in the stock market for my own portfolio. After you go through the course and get accustomed to the process, you'll spend just 15-20 minutes per company getting a handle on its financial worthiness and value.
Your Instructor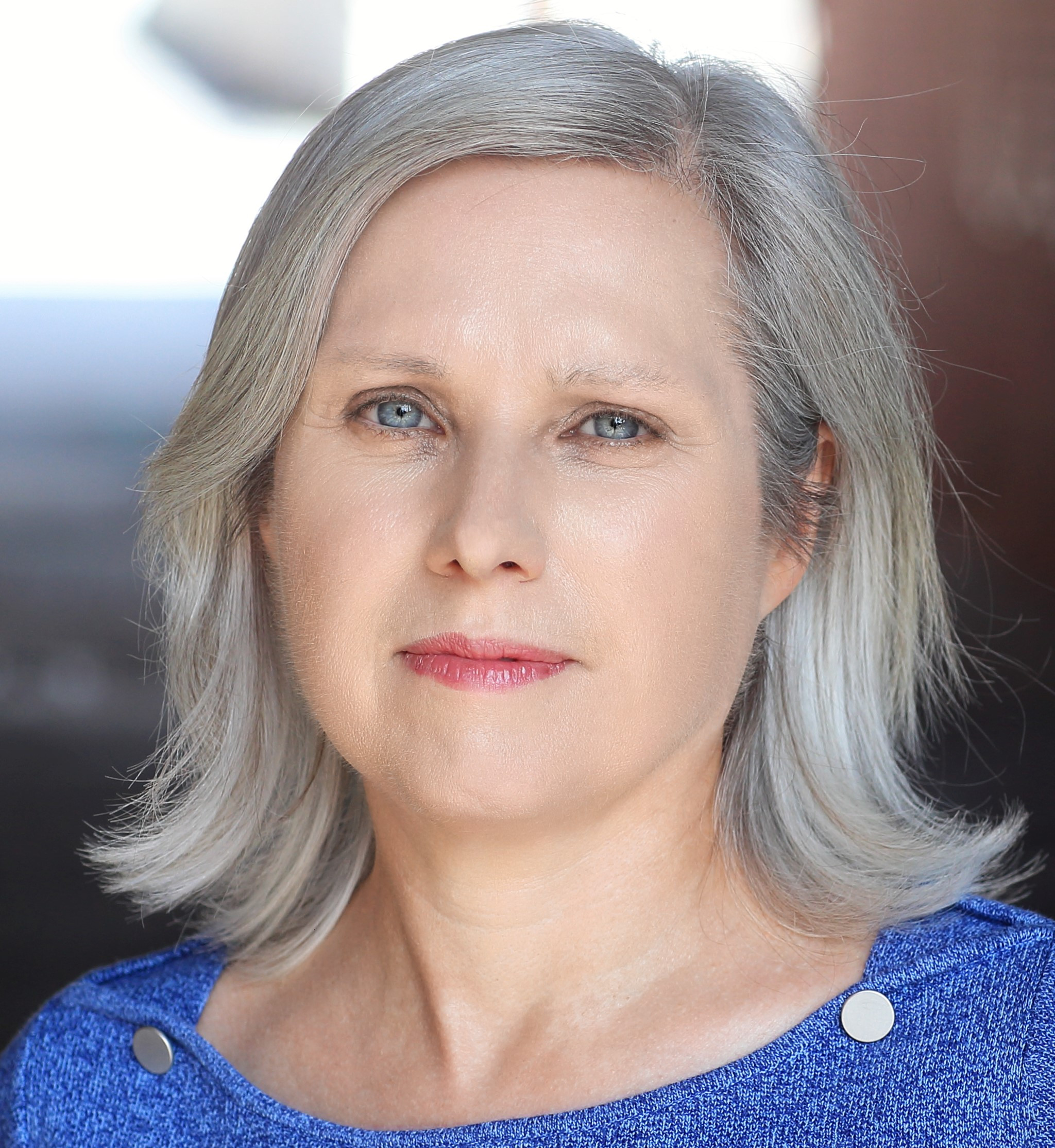 Julie Rains is a writer with interests in personal finance, investing, faith, and fitness. She holds a Bachelor of Science in Business Administration with a concentration in finance from The University of North Carolina at Chapel Hill.

I started investing in my mid-20s as soon as I had extra money not allotted for groceries and my mortgage payment. I started with mutual funds purchased directly from mutual fund companies and stocks bought through direct investment programs. Back then, these programs were available at no charge. As discount brokers appeared, I got interested in individual stocks as they became easier for the average person like me to buy and sell.
Simply investing my money and not paying attention to the market ups and downs helped me to grow my wealth. But as I built my portfolio and started managing larger sums of money, I figured I needed more – more knowledge, understanding, and insight.
Early on, one of the biggest mistakes I made was paying too much for a great company.
As a business major concentrating in finance, I focused my investing efforts on the business side of evaluation. Did the company make and sell great products in high demand? A "yes" answer often meant I'd buy without evaluating the underlying business value.

But I soon learned that I needed to apply my financial background to developing a value of the company's stock.
Here's an example: let's say you bought Cisco (CSCO) in June of 2000 and paid $65 per share – during the start of the world's connectivity boom when Cisco was one of its key players. By the way, the company is still around and doing well. The price today is $47. In nearly 20 years, despite tremendous growth in the economy, Cisco has lost almost $20 per share. So, if you happened to buy at the peak and hung on as a long-term investor, then you'd have lost money.

I can't remember what I paid for Cisco but at some point, I realized that there was more to investing than simply identifying a good company and buying a bunch of shares.
And to be fair, the internet bubble was an unusual time. A more traditional company in which I owned shares during this period grew its profits by nearly 35%, beat market expectations, and still took a hit to its stock price. Investors craved triple-digit growth and shunned companies that didn't deliver -- until the bubble burst.
What some folks have taken from this time period is that they should never invest in individual stocks. My takeaway was that I should be careful how much I pay for an individual stock.
Many experts still talk just about the market and its trends. But I wanted to know how to apply those ideas to investing in stocks. I researched individual stock investing. I got real-life lessons from making my own mistakes and experiencing some successes. I started getting a handle on how this thing worked.
I realized that the market could be very fickle. And I discovered that I don't have a talent for recognizing patterns on technical charts.
Fortunately, I also learned that there are tools and models to evaluate and estimate the value of individual companies.
Eventually, I developed a spreadsheet to help me evaluate stocks and determine a price that I'd pay for a share of stock.
The spreadsheet makes me mad some times because a company I want to buy is often selling at a price that's just too high. And occasionally, the model tells me that a stock is priced well; but it still goes down after I buy. So it's not a magic model. It doesn't predict whether prices will go up or down, or when they go up and down. But overall it's been helpful.
When the market drops, I can stay calm knowing that my holdings have real value and will, most likely, recover in price. If I have money to invest, I can snap up bargains, drawing on the stock prices I've established earlier for companies on my watch list.
When I hear that the market is too high and there are warnings of pending doom, I can look at my valuations and determine whether the stocks I own are priced too high – or whether they're priced reasonably. So I have a way of making decisions to buy, sell, or hold.
To be clear, I don't have any secret formula. But I do have formulas that help make sense of the investing world.
I know that many "average" people can be great investors. You probably have knowledge and insights about a particular field or industry. You can learn about a company that interests you and excites you.You can evaluate not just whether a company is a great one (on your own) but you can determine whether it's a worthy investment and at what price.
If you're like me, you don't want to be a slave to other people's opinions.
I want to give you the freedom to evaluate a company's financials and develop a value for its shares – based on what you know and you believe. That's why I've created the Stock Valuation and Sanity Check Spreadsheet and course materials.

Course Curriculum
Introduction to the Stock Valuation and Sanity Check Spreadsheet
Available in days
days after you enroll
How Much Does It Cost? To Buy Part or All of the Company?
Available in days
days after you enroll
How's It Going, Financially? Part 1
Available in days
days after you enroll
Frequently Asked Questions
When does the course start and finish?
The course starts now. Upon enrollment, you'll gain access to all materials, including the spreadsheet. It's a self-paced online course so you can start and finish on your own schedule.
How long do I have access to the course?
After enrolling, you have unlimited access to this course - across any and all devices you own. Course materials will be available until at least December 2021. You can download spreadsheets (master spreadsheet and step-by-step spreadsheets) immediately if you'd like and then watch the introductory video and 10 lessons all at once or pace yourself over the next two weeks.
What if I am unhappy with the course?
We would never want you to be unhappy! If you are unsatisfied with your purchase, contact us in the first 30 days and we will give you a full refund.
Who is this course for?
This course is designed for the stock investor who desires a decision-making framework for making buy, sell, and hold decisions regarding investments. It is meant for the investor who is interested in including individual stocks in an investment portfolio. The content is appropriate for the new investor as well as the experienced investor.
Does this course contain a secret formula for success in the stock market?
No. This course doesn't contain a secret formula for success. It does contain formulas that may help you make sense of the investing world.
Will this course give me stock picks?
No. You'll need to bring your own stock suggestions to the course. You'll then use the course to evaluate the financials of the company and determine a price you're willing to pay.
Can I ask you questions?
Yes! I encourage you to ask questions so I can help you and continue to improve the course. The more we rely on each other and our own knowledge, the less we have to rely on Wall Street experts.